Georgian Bay Software
is a proud supporter of the
Ontario Electronic Stewardship Program




Welcome, and thank you for visiting Georgian Bay Software!
We provide Information Technology services to small and medium sized business, government and educational centres. With our Computer, Networking, Software and Web expertise, you need not look any further than Georgian Bay Software.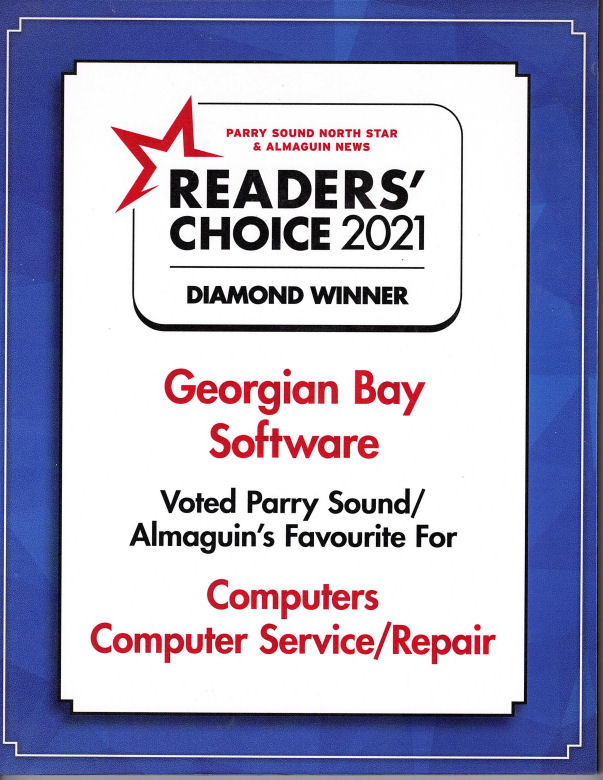 Voted Parry Sound's Best Computer Store
every year 2007 through 2021!

Thanks to everyone for their support.


---