Examples of unwanted software
being bundled with a wanted download/install.
For this example, we went to a well-known site, Download.com (aka CNET.com), and chose to download the day's Featured Windows Software; Sothink Logo Maker.
The image below shows the beginning of the installation. The download.com installer certifies that the file is virus and spyware free. This puts users at ease and makes them more likely to start clicking through the installer without reading the following steps. Note that this is Step 1 of 6.
Steps 2 through 4 are all 'Special Offers' and not part of Sothink Logo Maker at all. Notice two things:
The large print: "Click 'Accept' now to continue you installation..." and
The Decline button seems to be grayed out and inactive.
This may lead users to think that they have no choice but to choose 'Accept", but in reality:
Reading the smaller print shows that "you can also get" the special offer software and that "you have elected to download" the special offer software.
The Accept and Decline buttons are only related to their window's Special Offer. We clicked 'Decline' and were successfully taken through to each next step.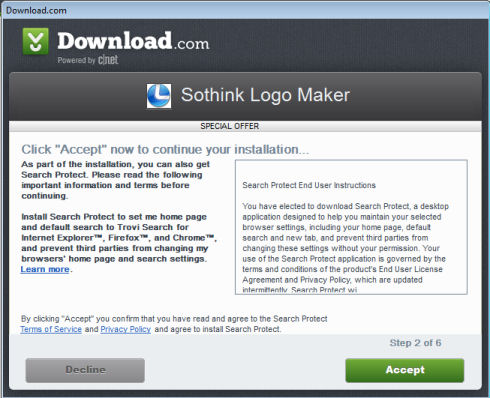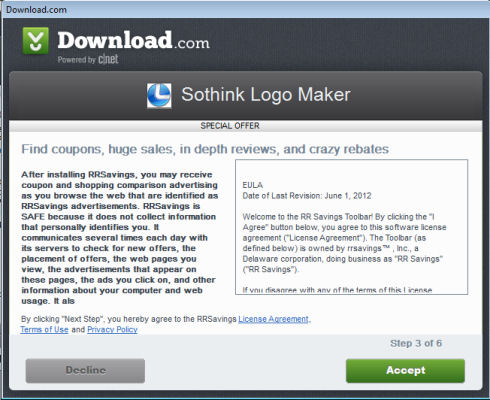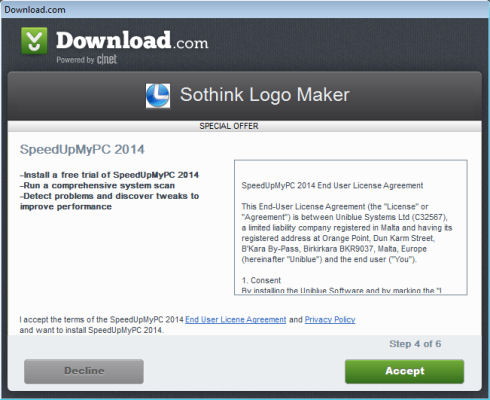 Step 5 was the actual file download and Step 6 started the installation of the desired software. So, be alert when installing software.
Also, take note of the source of your software. A free, trial version of Sothink Logo Maker is available for download directly from sothink.com and would avoid any of the Download.com Installer's 'special offers'.
However, even downloads direct from a reputable source can lead to unwanted software, as illustrated below. So, once again, be alert when installing software.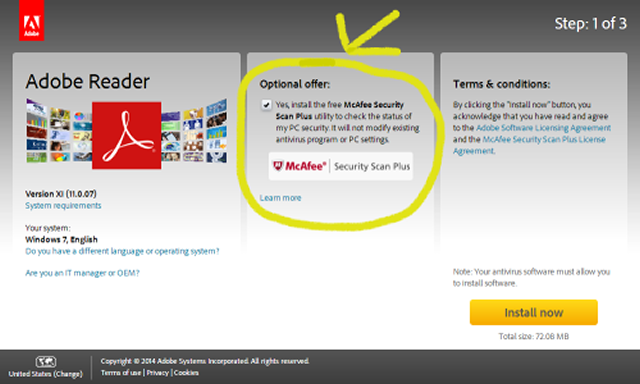 If you are ever unsure about a file you are downloading, give GBS a call. We're here to help!
---